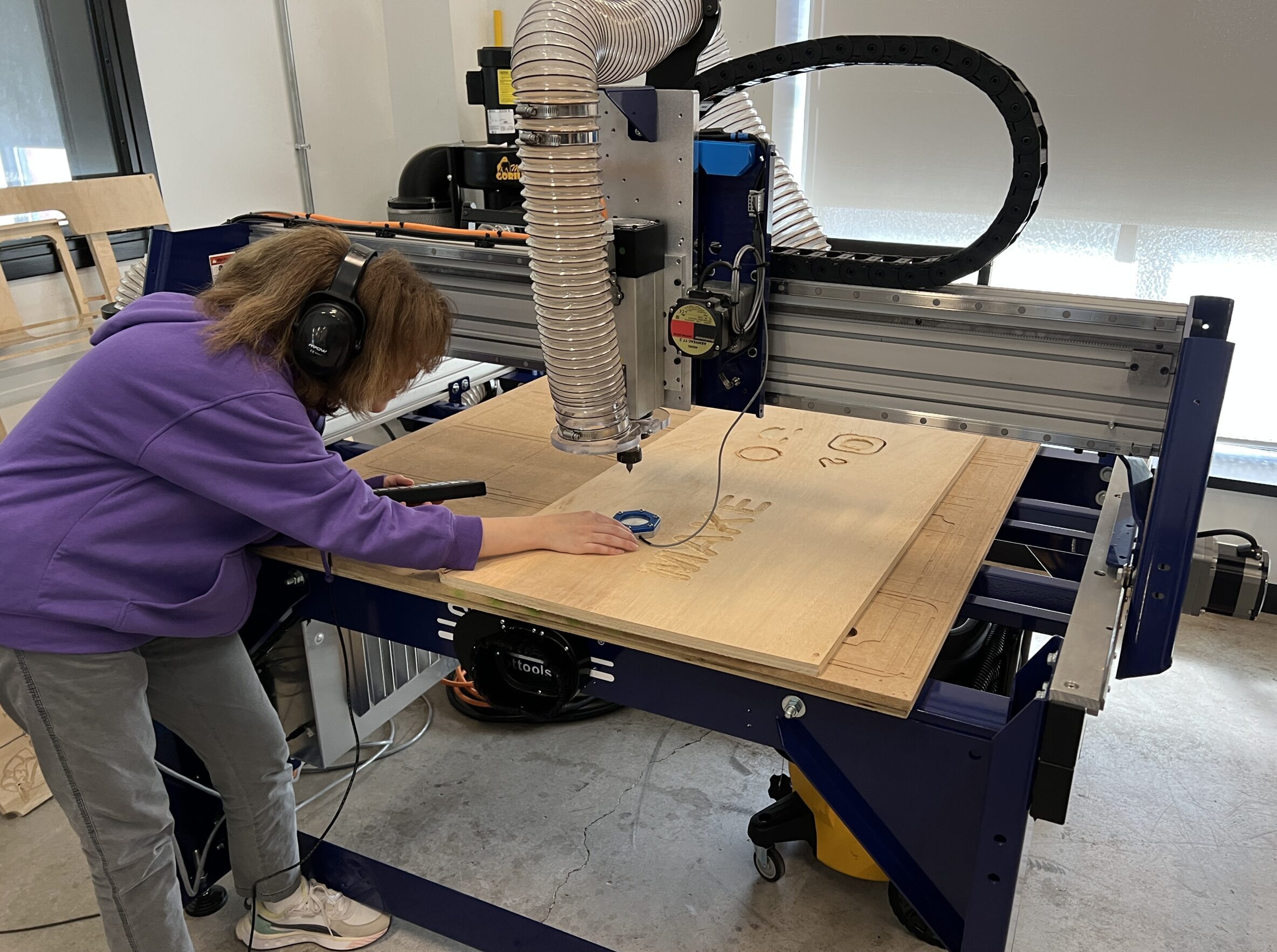 You can schedule a time to receive training and use this tool by clicking the button at the top of the page.
Please keep in mind that tool reservations can only be made at least 2 weeks in advance.
Our Shopbot PRS Alpha 48-48-8 4hp spindle is available for in-person training and use by appointment only.
Cutting Dimensions: 48″ x 48″ x 8″
RPM: 18,000
Software: Shopbot Control Software, V-Carve Pro